Read Our Reviews From Redfin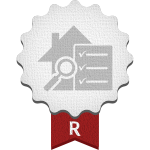 Testimonial


Hank was great. He left a detailed report as well as provided pictures. His report helped us look into some more serious issues that we did not notice on initial inspection which eventually led to us not closing. We will definitely look to Hank on our next inspection though.
Decatur, GA 30033

Read More Reviews On


Testimonial


Hank was very meticulous in inspecting the house. All of the relevant features were addressed.
Happy Customer

Read More Reviews On


Testimonial


Very thorough, competent home inspector. My husband was impressed.
Cumming, GA 30040

Read More Reviews On


Testimonial
Great inspection
My wife and I are buying a home in Winder, Georgia. We are in Fort Lauderdale and we were naturally concerned about the quality of our proposed purchase. Hank Spinnler did the house inspection for us. We were very impressed with his report. We can now confidently proceed with the purchase of this house. Hank didn't just tell us in detail everything that was inspected but he also had photos of each and everything that he looked at. We were not able to be present but the photos made us feel as if we were right with him. It was the best money we ever spent. Thanks
Hank
Testimonial
Great Professional Service!
My husband and I used Harmony Home inspection to inspect our first home purchase last fall. Hank did a very detailed professional inspection. He also explained all of the "ins and outs" of our new home to us! He was very knowledgable and able to answer all of our questions. We were so impressed that we used his comany again when my grandfather purchased a new home this month. Again, we received top notch service! I would recommend this company to anyone needing a home inspection. Great service and also great price!!
Testimonial
Excellent Service
Hank is very thorough and gives exceptional service. I have used his services for over 5 yrs. He is the first person I recommend for inspections.
Testimonial
Home Inspection
Hank is extremely thorough. He walked us through the entire house pointing out problems and making suggestions. His reports are unbelievably easy to read and thorough as well.Hank makes the process simple and easy to understand. The pictures are great too! Thanks Hank!